Evoke Warm Sunny Days with These Festive Pillows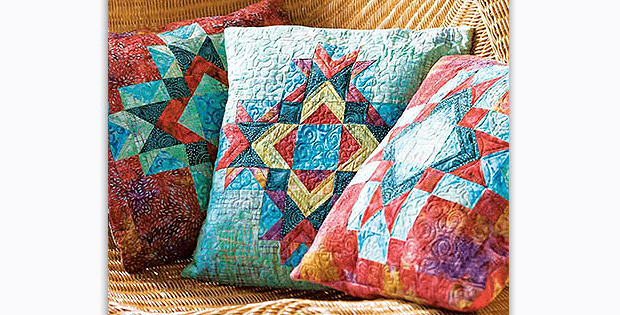 |
Make One Pillow Top Into a Wonderful Table Topper!
The colors in these festive pillows speak of the tropics, the American southwest, and the fun to be had during the hot days and evenings of summer. Batiks and subtle prints glow in this colorful palette.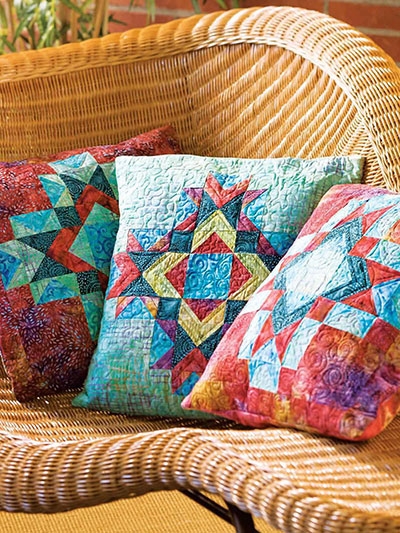 While the pillows are gorgeous, we can easily imagine a quilt of just about any size made from the blocks. One or more blocks would also make a stunning table topper. All three tops stitched together would be a festive runner.
Flying geese units and hourglass patches provide plenty of interest while still being easy to make. You'll have one or more of these pillows completed in no time!
The completed pillows are 18″ x 18″.