Fabric Selection is Easy for This Cheerful Quilt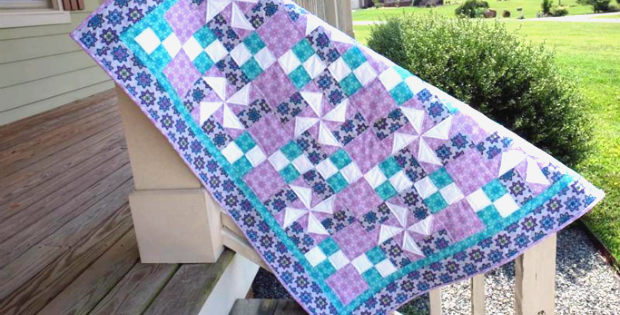 |
It's Easy Enough for Beginners, Too!
Pinwheels spin against a pretty background in this lovely quilt. The easy piecing makes it a fairly quick project, even for beginning quilters.
Select colors for a lap quilt or for a toddler. Fabric selection is easy for this project. Choose two colors that work well together, a print that contains both and a contrasting color for the pinwheels.
Four-patches and flying geese units are the most difficult parts of making this quilt. Both are simple to do, making the quilt a breeze to complete.
The finished quilt, from beaquilter, is 40″ x 48. It will be easy to add more blocks for a larger quilt.
Save
Save