Finish This Sweet Baby Quilt in Just a Few Hours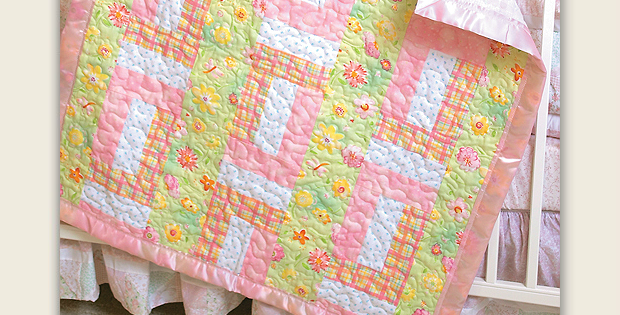 |
It's Perfect for When You Need a Gift Quickly!
Easy piecing makes this a wonderful project for an upcoming baby shower. Make the quilt up in colors the new mom will love and stand back and watch her eyes light up when she receives it.
The quilt is finished with a satin blanket binding, giving it a special touch. However, you can use a standard quilt binding if you prefer.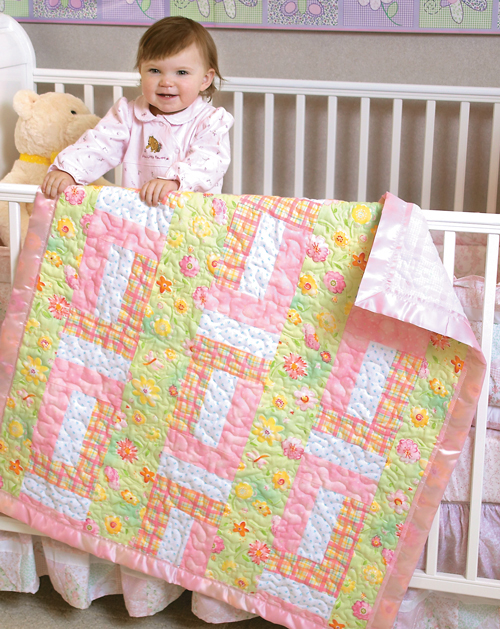 This will be wonderful in many color combinations. Just be sure to use white or another light fabric as an accent to emphasize the overall design.
The finished quilt, designed by Theresa Eisinger, is 36″x 36″.