Flirtatious Hearts Table Topper from a Charm Pack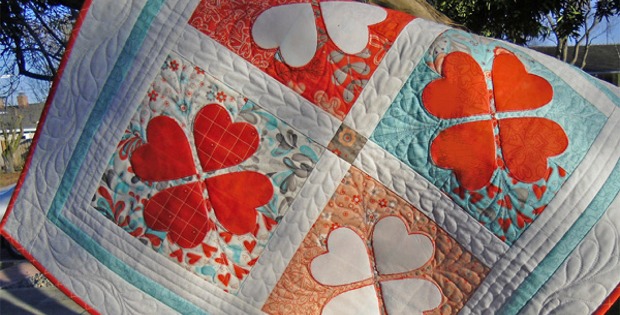 |
Sweet Little Pincushion Pattern is Also Included!
Save this adorable table topper for special Valentine's Day meals, or display it year around. This charming quilt would also look great on a wall.
This is a fairly simple and quick project, so you could easily make an extra topper to give to a friend.
The little pincushion pattern is a cute bonus.
The tutorial by Julie Cefalu of The Crafty Quilter shows how to put this together with simple piecing and fusible applique. The outline zig zag stitching around the hearts in a contrasting color is a nice accent.
The finished topper is 29" x 29″.