Flower Potholders Are Lovely for Any Kitchen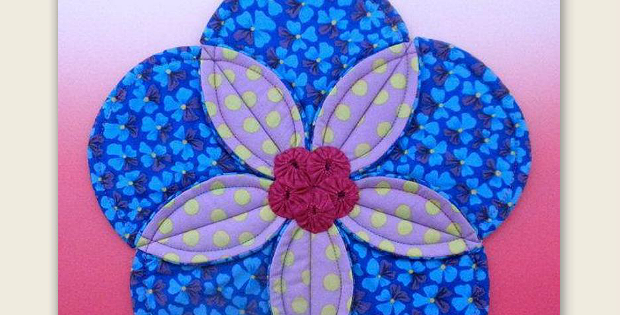 |
Make Them Up in a Flash in Your Favorite Color Combinations!
Pretty potholders in a flower shape are easy to stitch together using a clever technique. They're large enough to serve as trivets, too, and make great gifts for cooks and tea lovers.
Choose two colors for the petals and a third for the center. They will be wonderful in your favorite color combinations.
Yo-yos make up the center. If that seems too time-consuming, make a round circle to applique there. Easy, and you'll love the results.
A layer or two of Insul-Bright batting is recommended for heat-proofing your potholders.
The finished potholder, from La Todera Sewing and Craft Patterns, measures 9″ across.
Save
Save
Save
Save