Fold New Fabric so It's Ready for Cutting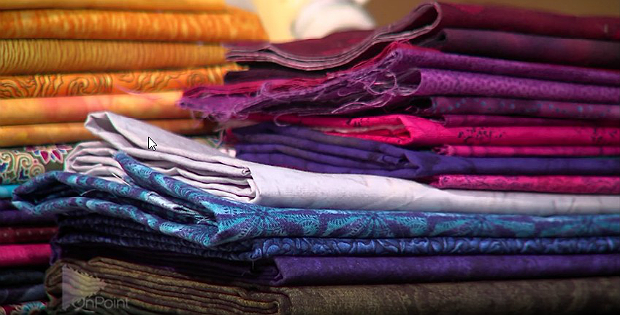 |
This is an Excellent Overview of Quilt Fabric and Terms, Too!
Folding fabric a particular way when you get it home will save you time when inspiration strikes. Fabric cuts that are all folded the same way are easier to look through and select colors from. An even nicer benefit is that your stash can be ready for cutting straight from the shelf.
In the following video Nancy M. Roelfsema shows us her method for folding and storing fabric so it's ready to cut. Not only does her method make it easy to see at a glance what colors you have, you'll also know roughly how much there is of each.
She also provides a quick overview of fabric itself, explaining what selvage, straight grain and bias are.