Fun Pumpkin Bags for Treats and More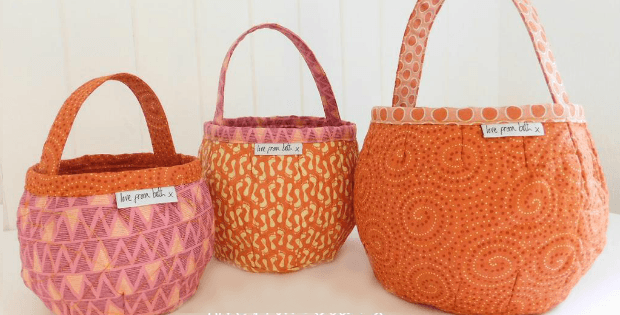 |
These Handy Bags Aren't Just for Halloween!
These cute pumpkin bags are perfect for trick-or-treating and for lots of other things too. It's easy to imagine using one for storing and toting a crochet or knitting project, for filling with pre-cut fabric packs as a gift for a quilter friend, or for storing just about anything in your sewing room.
While we love the pumpkin colors, consider making some up in your favorite fabrics or those that match your decor. They will be charming in seasonal colors, too, like pastels for Easter and Christmas colors for holiday gifts.
The pattern, from Beth Studley of Love From Beth, includes instructions for bags in three sizes, from 6″(w) x 5″ (h) to 8″ (w) x 7″ (h).