Go Scrappy or Not with This Vintage Quilt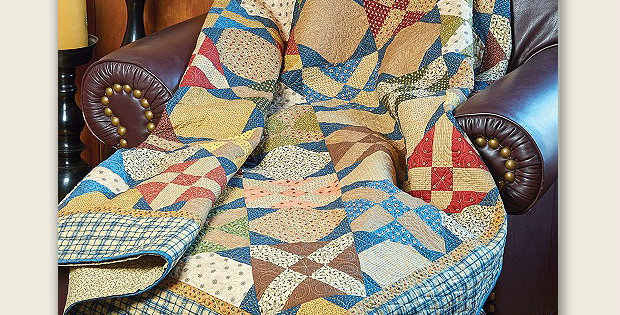 |
Select a Color to Emphasize for Your Special Version!
Small-scale prints in rustic colors create a quilt like your Grandma may have made. A beautiful plaid border ties everything together, adding to its old-fashioned charm.
Two easy blocks combine in this charmer, the Album Cross block and the Snowball block. It's a great project for using up some of the goodies in your stash. It's also a fairly easy project to complete.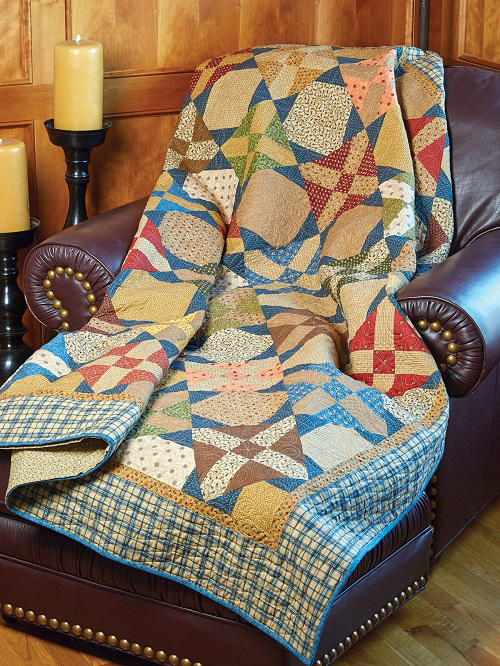 If rustic isn't your thing, consider changing the fabrics. Modern prints, repro prints and batiks will be stunning in this pattern. Brighter colors will be lovely too. Select one color to predominate and pull it all together, like the blue in this version.
The finished quilt, by designer Barbara J. Eikmeier, is about 57″ x 68″.
Save