Go Vintage or Not with This Easy Quilt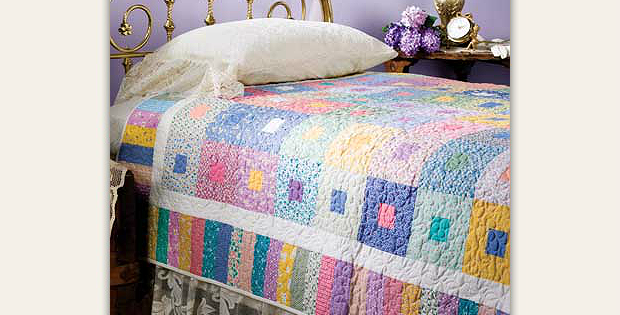 |
Pre-Cuts Ease Construction for This Project!
Beautiful reproduction fabrics in an array of colors combine beautifully in this scrappy vintage style quilt. Its warmth and inviting personality will be right at home just about anywhere.
Dig into your stash and pull out a lovely combination of fat quarters or 2 1/2″ strips for this charming quilt. Choose a variety of fabrics to give it a scrappy look or coordinate around a color theme.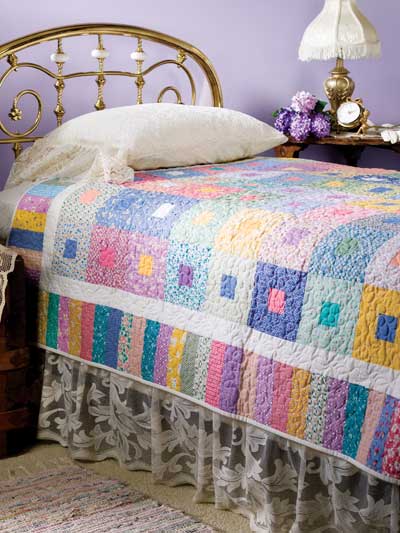 We love the reproduction look the designer created. However, the quilt will be lovely in many color combinations and fabric styles. It's an easy quilt to create, even for beginning quilters, so have fun giving it a special personality. We can imagine it in modern prints, plaids and more, as well as in vivid or muted colors.
The finished quilt is 64″ x 76″. Make it larger by adding more blocks and adjusting the piano key border to fit.