Hexies Create a Beautiful Table Topper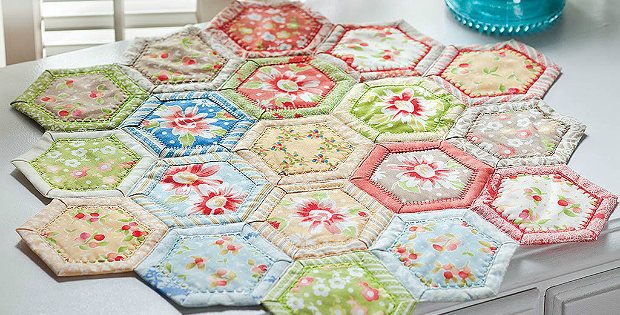 |
Deep Rich Colors Will be Lovely Too!
Hexies are so much fun and this table mat is a great way to use them, especially if you haven't made hexies before. It's a project that allows you to try out hexies without having to make a gazillion of them. Plus, the stitching is done by machine.
Clear instructions speed you through every step. When you're done you'll have a lovely table topper in whatever beautiful fabrics you choose.
Ten inch squares are used for the hexies so look through your stash. Coordinate leftovers or start with a fresh layer cake pack.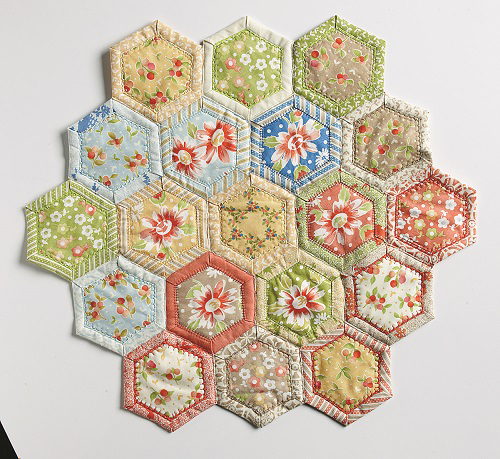 The finished topper, from Norman McKinnon, is 17″ x 16″. Of course, you can keep adding hexies to create whatever size you want.
Save