How to Bind a Quilt with Bias Binding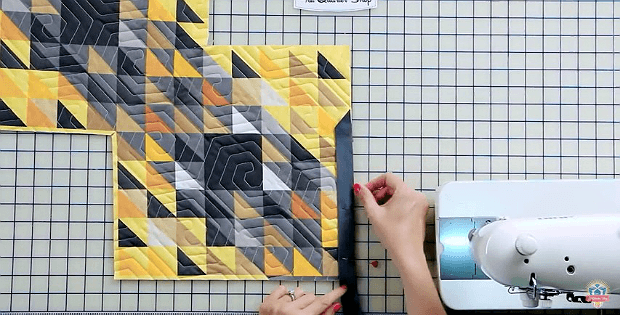 |
Great Tips That Are Very Useful to Know!
Typical straight-grain binding is usually perfect for quilts with straight sides and square corners. However, if you're making a quilt with a curved edge or with inside and outside corners you'll find that bias binding is much easier to work with. It has "give" that allows you to ease it into place.
The thought of having to make bias binding can be a bit intimidating if you haven't done it before (and even if you have!). Fortunately, we found a video that walks you through every step. You'll soon discover that it's easier than you may have imagined.
Kimberly Jolly of Fat Quarter Shop has put together an excellent video about bias binding. You'll learn how to cut and make the binding, as well as how to stitch it onto a quilt.
There are many useful tips in this video that even experienced quilters will appreciate. Follow Kimberly's steps and you'll soon master this valuable technique.
Save