Make a Pretty Flower Pin to Wear or to Give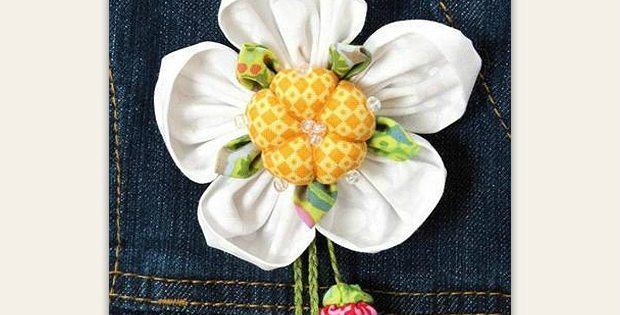 |
A Great Use of Scraps and a Welcome Gift!
A pretty fabric flower with dangling strawberries makes a lovely pin to wear for just about any occasion. It's beautiful on a jacket, dress, bag, headband and just about anything else you can think of.
The flower, with or without berries, will be fun accenting a quilting project, too. Or, use it to decorate a wrapped gift. Two gifts in one!
Dig into your scraps and start pulling out pretty fabrics. This will be lovely in just about any color so the sky is the limit.
It's super easy to make, too, and is a pretty and creative gift. You can have several pins made before you know it.
The finished flower, from La Todera Sewing and Craft Patterns, is about 4″ across.
Save