Make Colorful Coasters from Scraps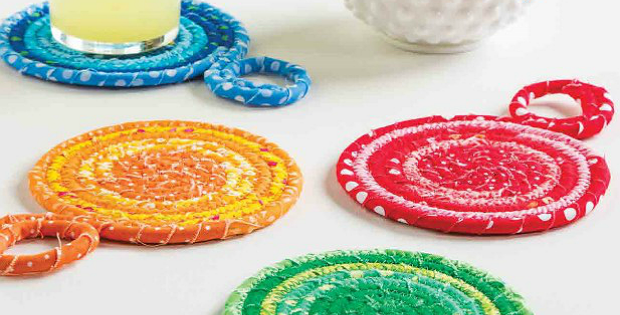 |
A Great Project for Leftover Skinny Strips!
Thin strips of fabric wrapped around clothesline make pretty coasters for use around the house. They are so easy to make that you'll want to make a basketful.
Dig into your scraps and pull out all those narrow strips of fabric that you haven't known what to do with. Cut them to 3/4″ wide and start wrapping. Before you know it you'll have a set of pretty coasters to use or to give.
Select colors to match your decor or have fun and make them in a variety of colors.
The "Pops of Color Coasters", by designer Chris Malone, are about 4 1/2″ across.
The pattern is included in the Spring 2014 issue of Quilter's World.
Save