Medallion Style Quilt Has Classic Appeal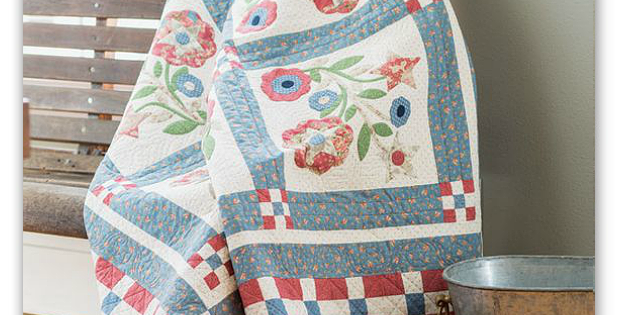 |
It Will be Gorgeous in Other Colors, as Well!
Soft fabrics with a washed appearance give this quilt a classic look and comforting appeal. The beautiful design adds to its abundant charm.
The softened patriotic colors are lovely for display all year long. Or, save it for the summer and patriotic holidays. The quilt will also be beautiful in other colors.
Easy piecing, much of it strip piecing, creates the medallion-style design. Fusible applique does the rest.
This is not a quicky quilt, but it's well worth the time you'll spend completing it. Once you're done you'll have a quilt to cherish for many years to come.
The pattern, designed by Diane Nagle, is for a 71″ x 71″ quilt.
Save