One Large Block Goes Modern in This Quilt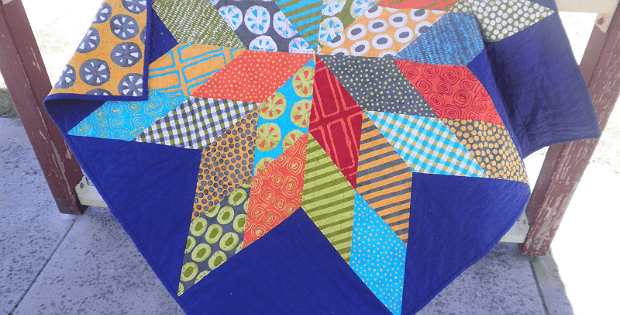 |
Showcase Your Favorite Fabrics In A Delightful Eye-Catcher!
One way to give a traditional quilt block a modern twist is to super-size it. That's exactly what the designer of this striking quilt did. One block makes up the overall pattern and it's simply stunning.
Designed as a baby quilt, this will also be beautiful on your table or wall. Choose vibrant colors to play up the star block or go more traditional with your fabric selection. Since the pieces are large this is a wonderful pattern for showcasing your favorites.
This quilt will be lovely in 1930s reproduction prints, or just about anything else from your stash. Choose your favorite color for the pieces bordering the outer edges to pull everything together.
The finished quilt, by Kristy at Handmade Retro, is 45″ square.