Recycle Old Jeans Into a Pretty Hot Pad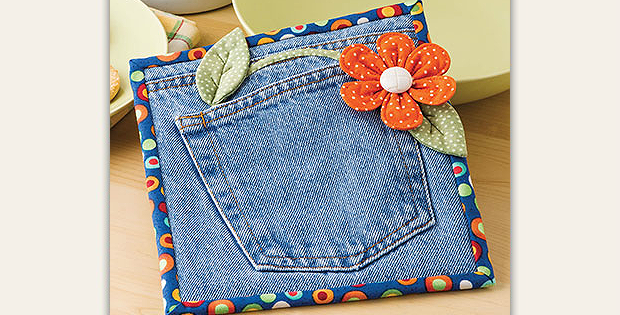 |
A Great Gift and Easy Enough for Beginners!
Are you looking for something unusual for your kitchen or for a gift? This fun hot pad is a wonderful choice, and gets big points for creatively turning old jeans into something pretty and new.
The hot pad is a breeze to stitch together, using the back pocket from a worn pair of jeans. Decorate it with a lovely 3D flower using fabric from your stash. Add a layer or two of Insul-Bright batting for heat proofing.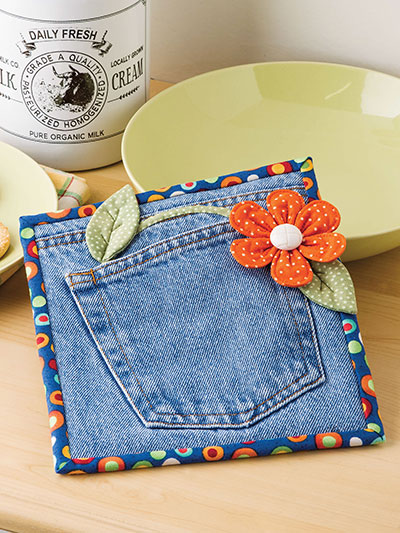 We love how the binding guided the flower's palette in the example shown. It will be fun to dig into your stash and put your own pretty combination together.
The finished hot pad is 7 1/2″ x 8 1/2″.