Red and Black Make This Quilt So Elegant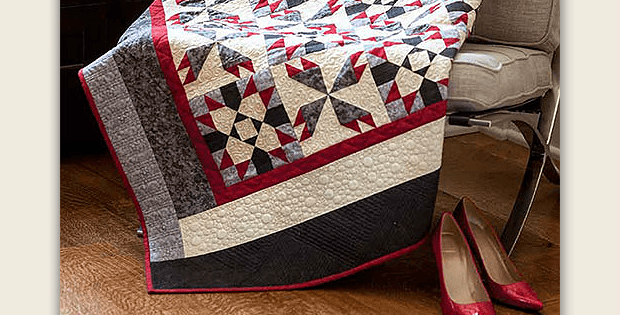 |
Another Strong Color Would be Lovely Too!
Rosebud blocks and Star blocks combine in an elegant red, white, gray and black quilt. Simplified instructions show you how to make the hourglass and half-square triangles without cutting and stitching triangles. That will speed the process and make the quilt easier to make than it might seem at first glance.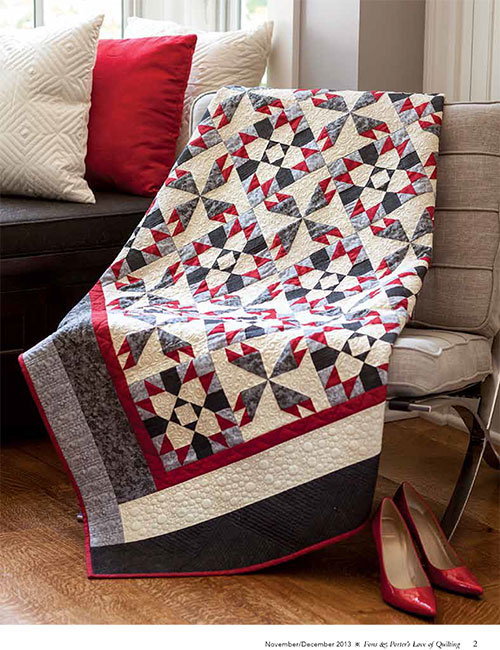 To really speed things up, make 8 half-square triangles at a time. You'll find the tutorial here.
If red isn't a favorite of yours, consider substituting fabric of another color. Royal blue would be striking, as would just about any other strong color. A rainbow of colors would be stunning, too. Mottled, low-contrast fabrics allow the overall pattern of the quilt to take center stage.
The finished quilt by designer Marianne Elizabeth is 52 1/2″ x 71 1/2″.
Save