Retro-Inspired Fabrics Shine in This Charming Quilt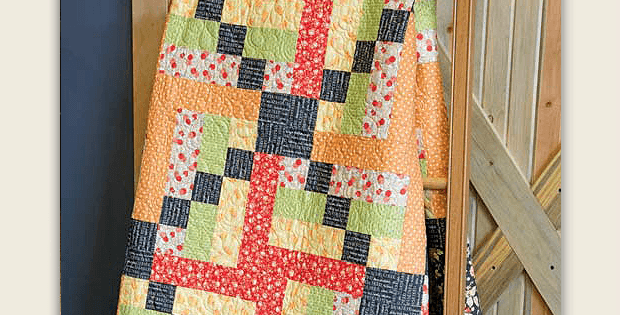 |
An Easy Bed-Sized Quilt Even for Beginners!
This bed-sized quilt is a dream to make, even for beginning quilters. One simple block made from strip sets is repeated to make the overall design.
This quilt has an updated look that's a cross between a traditional Log Cabin and Irish Chain. In this example, a soft black print lends sparkle to the sunny oranges and greens.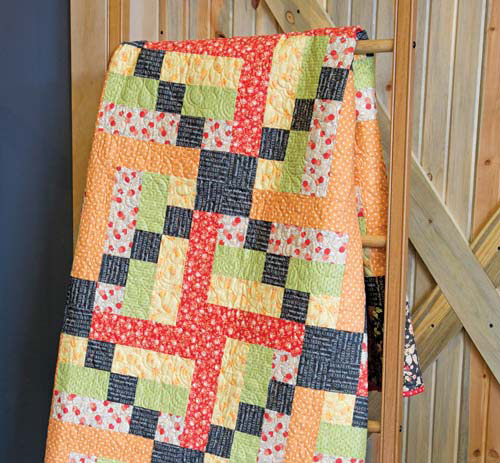 Select your favorite colors in small-scale prints to make your own winning version of this beautiful quilt. It's an easy project that will stitch together quickly (for a bed sized quilt!).
The finished quilt, from designer Jessie Kurtz, is 90″ x 90″.
A kit is available while supplies last. Get it here.
Save