Ruby Red is Stunning in This Quilt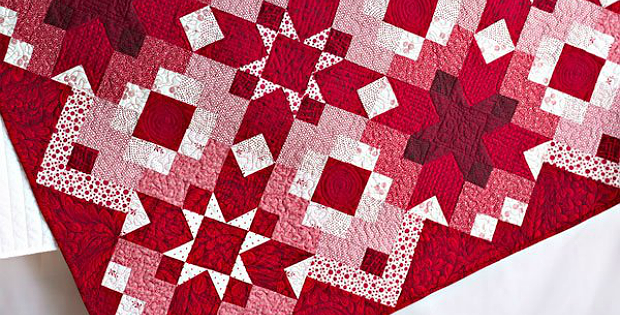 |
It Will be Gorgeous in Your Favorite Color, Too!
Beautiful red, pink and white fabrics are stunning in this quilt. It will be lovely on your table for Valentine's Day and Christmas. Or, use it as a lap quilt any time of the year.
Of course, another color will stunning too. Choose dark and medium fabrics in whatever color you like best and make the color pop with white or another neutral.
Don't be fooled by the complex design. It's all straight piecing. Just keep your cut pieces organized so you know what goes where (this great idea can help).
The finished quilt, from designer Lila Taylor Scott, is 51 1⁄2″ square.
Save
Save