Scrappy Mosaic Quilt is Easier Than it Looks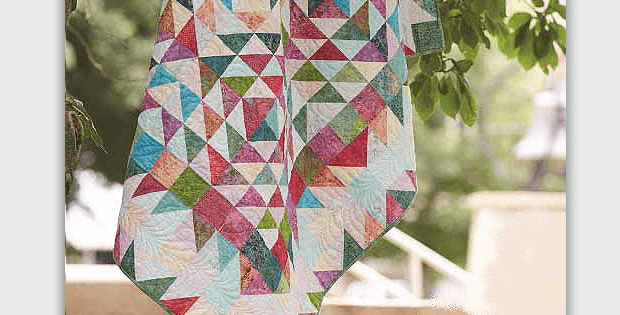 |
A Gorgeous Quilt for Showing off Batiks or Another Favorite Fabric Line!
A complex-looking arrangement of triangles creates the overall design of this beautiful quilt. While it looks difficult, it's actually quite simple to make.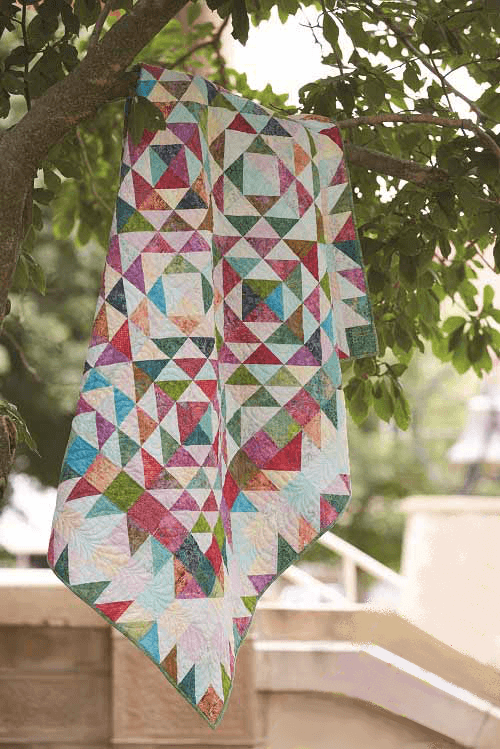 We love the batik fabrics chosen by designer Pam Goggans. Create your own unique look by choosing your favorite fabrics. Or, dig into your scraps and fabric stash to give it a more scrappy look.
The finished throw quilt is 60″ x 78″. Instructions are also included for full or queen size.