Show Off Your Quilting in This Stunning Quilt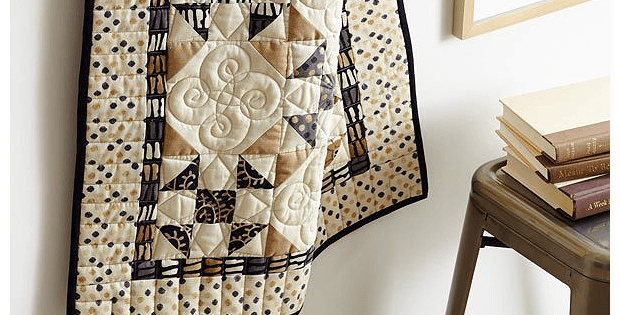 |
Choose a Limited Color Palette so the Quilting Shines!
Coffee colored fabrics and large neutral spaces are the perfect canvas for showing off beautiful hand or machine quilting in this quilt. The quilting diagram is included with the pattern.
Display the finished quilt on a wall or table where people can get up close and admire the quilting. Whether you choose to quilt it by hand, do free motion quilting or have it quilted by a long arm quilter, you'll have a stunning piece to show off once it's completed.
Other colors will be just as beautiful in this quilt. Select a limited color palette and allow the quilting to shine.
The quilt was inspired by Just Rosy from designer Laurie Simpson of Minick and Simpson. It's 26 1⁄2  × 38 1⁄2″ once completed. Add more blocks for a larger quilt.
Save
Save