Showcase Large Prints in This Striking Quilt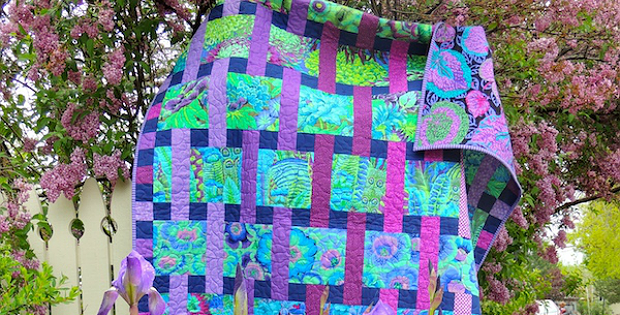 |
Play with Color and Value for Your Own Special Version!
Showcase beautiful large-scale prints, such as those from Kaffe Fassett and Amy Butler, with this stunning quilt. Smaller prints work well, too, as do gorgeous batiks and even solids. See more examples of this stunning quilt here.
The design lends itself to many creative interpretations. Vary the vertical strips and/or the horizontal squares to create the illusion of light moving across the surface of the quilt.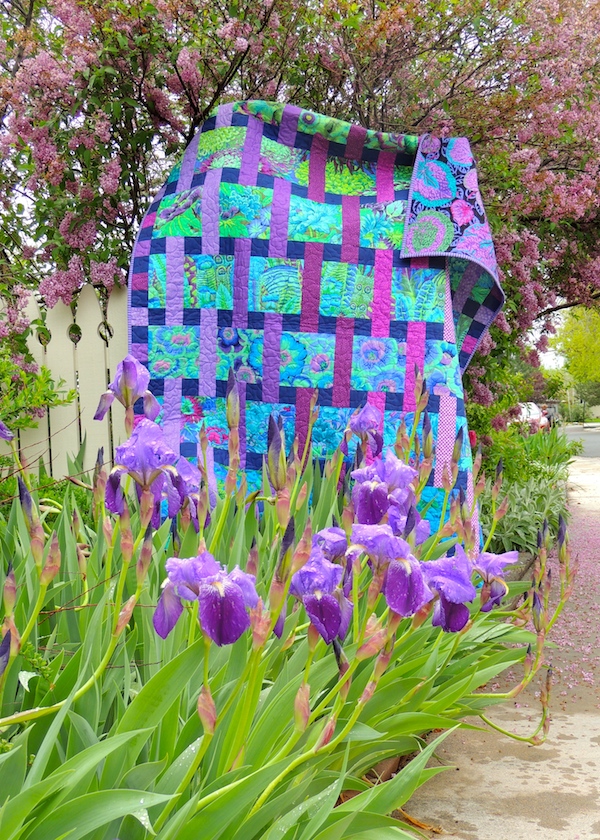 Coloring sheets are included with the pattern so you can play with color and value and create your own striking version. There's also a design lesson to help you bring your ideas to life.
The quilt is an easy one to stitch together. Consistent 1/4″ seams will make it a breeze to finish up.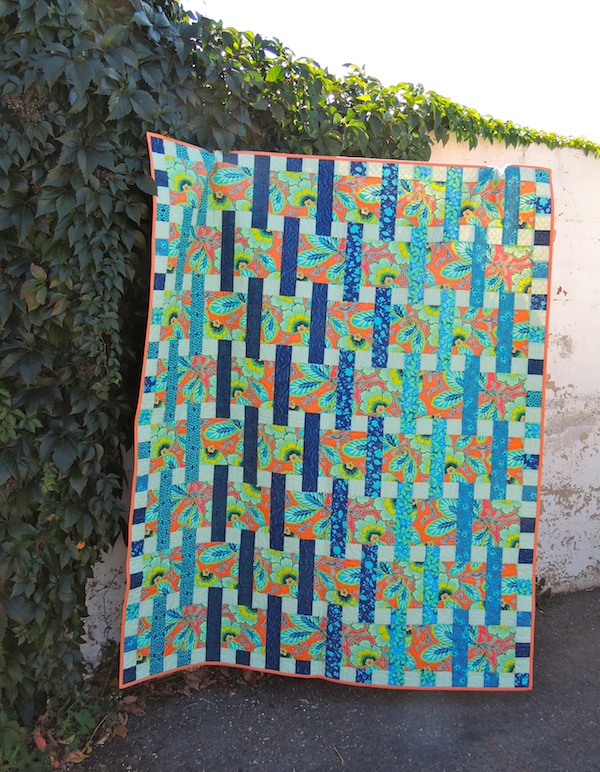 The finished quilt, designed by SpringLeaf Studios, includes instructions for 4 sizes:  baby, throw, twin and queen.
Save