This Quilt is a Beautiful Showcase for Your Skills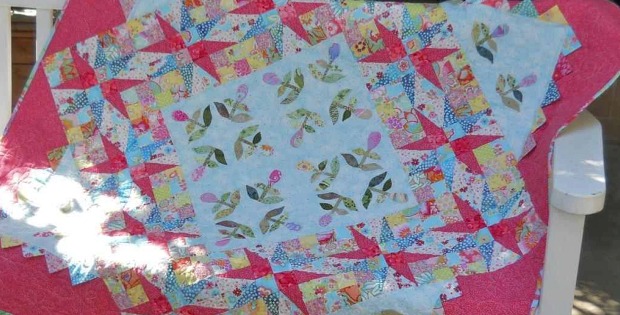 |
Flowers, Stars and Prairie Points Combine in This Special Quilt!
The combination of bright and soft makes this a stunning quilt. It's also a marvelous showcase for your quilting skills, and perhaps a chance to try something new. Easy piecing, simple applique and prairie points all make this quilt extra special.
Choose scraps to get the quilt started and one beautiful accent color, like the rose shown here. That will pull the quilt together and keep it from seeming too busy. This scrappy quilt will change moods and be lovely with whatever accent color you choose.
The finished quilt by Ladylike Designs is 51″ x 51″. Hang it on a wall or drape it over a table or a comfy chair. You're sure to find a number of ways to display this beautiful quilt.