Spinning Pinwheels Capture the Spirit of Summer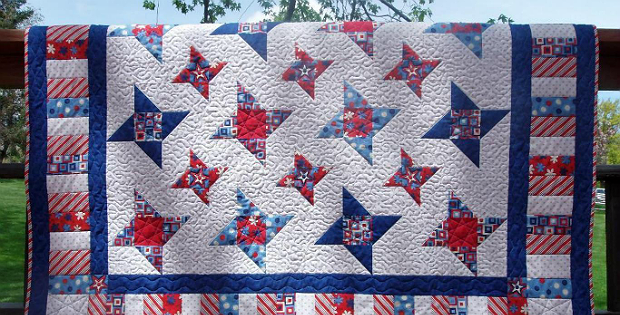 |
This Quilt Will be Wonderful in Other Colors as Well!
Pinwheels spinning in the breeze are a classic sight at summer parades. This sensational quilt captures the spirit of those festive events with its pinwheels dancing across the surface.
The piano key border is the perfect finish for this festive quilt. We love the variety of fabrics selected, especially the striped binding.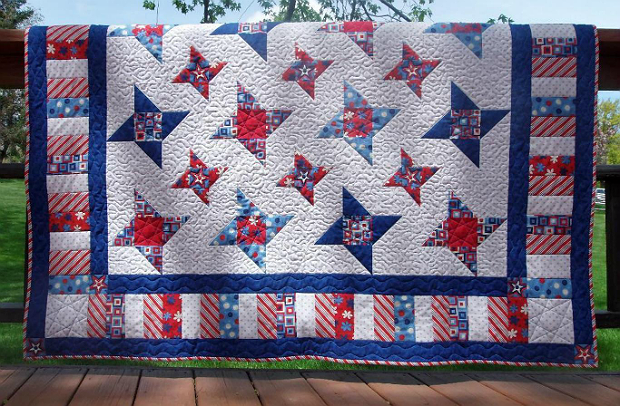 Notice how the smaller pinwheels have stars fussy cut for the centers. While that's not necessary, it's a lovely touch if you're so inclined.
Clearly the quilt is stunning in patriotic colors, but we can easily imagine it in other bright summer hues. It will be lovely given a scrappy look, too.
This is an easy quilt to make, even for beginning quilters. Speed up the process by making 8 half square triangles at a time (instructions here).
The finished quilt, from Helle-May Designs, is 59″ x 70″.
Save
Save