Strong Contrasts are Striking in This Quilt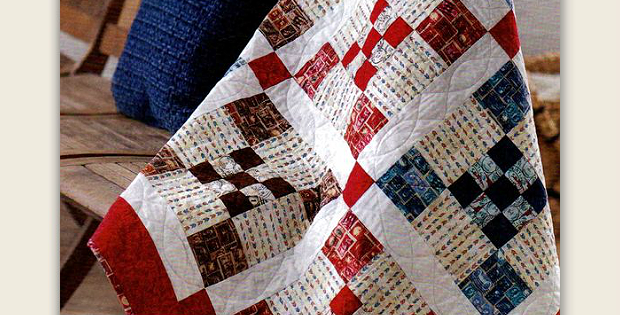 |
A Wonderful Pattern for a Quilt of Valor!
This colorful quilt is lovely for patriotic holidays and for display all year long. Inspired by a stamp collection and postage stamp fabric, the striking design will be charming in whatever fabrics you choose.
Stay with red, blue and brown on white, or make this up in different colors entirely. The overall design will show best with good value contrast between the patches and the background.
This is a wonderful candidate for a Quilt of Valor. Present it to a service member or their family for a thoughtful gift.
While it looks complex, it's an easy quilt to make. Nine-patches, squares and rectangles will stitch together quickly.
The finished quilt, from designer Anita Peluso, is 58″ x 70 1/2″.
Save
Save