These Cute Cats Are Both Charming and Functional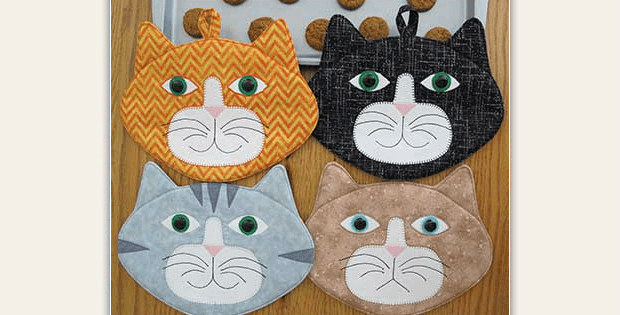 |
A Great Gift for Cat Lovers!
Add extra color and fun to your kitchen with these cute kitty hot pads. They can also be used as mug rugs and pot holders or just hung for decoration.
Give each its own personality by changing the colors and facial expressions. Dig into your scraps and make them as colorful as you want!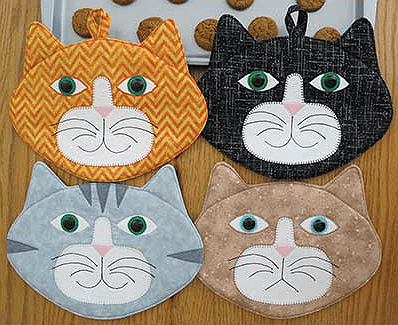 Since these are a quick project, even for beginning quilters, you'll soon have several to use and give as gifts. Cat lovers will adore receiving these for just about any occasion.
Give your hot pads heat proofing with Insul-Bright batting (find it here). Two layers are best if you want to use these under hot dishes.
The finished size of each hot pad is is 7″ x 9 1/2″, excluding ears.