This Classic Quilt is So Easy to Make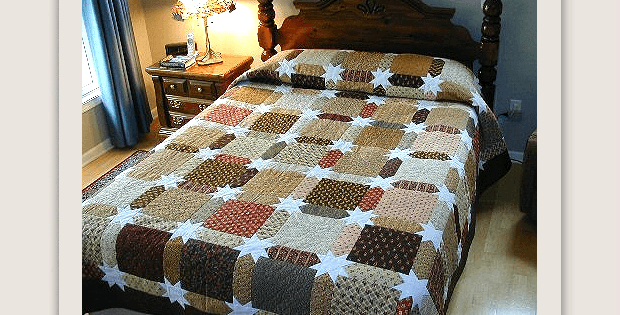 |
Make the Versatile Pattern into Any Block and Quilt Size!
This vintage quilt pattern is so easy to make. The overall design comes from the sashing, while the blocks are all simple squares of fabric.
The pieced sashing forms stars between the blocks. It's quick, easy and a great pattern for showing off your favorite fabrics.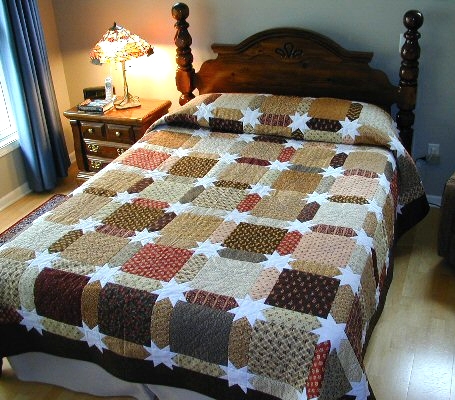 Lori's Morning Star quilt.
Make it up in coordinated fabrics, perhaps from a layer cake, or mix and match for a scrappy look. Whatever palette you choose is sure to be beautiful in this quilt.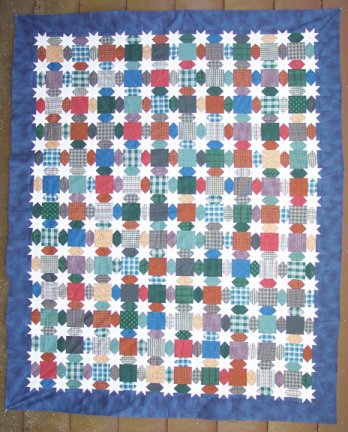 Mary's Morning Star quilt.
You can also fussy cut the square blocks or applique a favorite motif on them.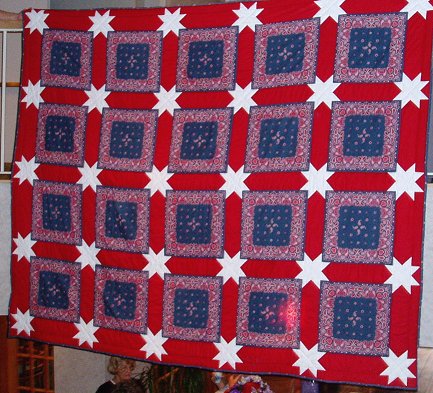 Jacque's Morning Star quilt.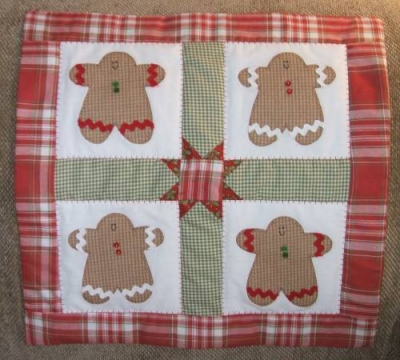 Jeanette's Morning Star quilt.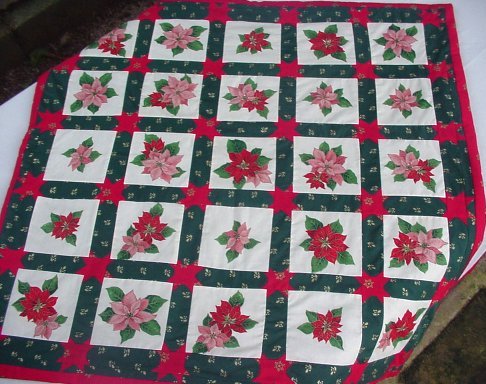 Marly's Morning Star quilt.
This is a wonderfully versatile pattern and perfect for when you need to finish a quilt quickly. It's also a great first quilt for beginning quilters.
The tutorial, from Quilter's Cache, gives instructions for any block and quilt size. Therefore, exact yardage is not specified nor are exact cutting instructions.
Don't worry, there's an easy formula that will allow you to make your blocks and stars whatever size you like. The example is for a block-plus-sashing that finishes at 12″.
There are also several examples to spur your creativity. Be sure to visit page 3 of the 3-page tutorial to see them all.
Save
Save
Save