This Earthy Bed Warmer Will Keep Your Toes Toasty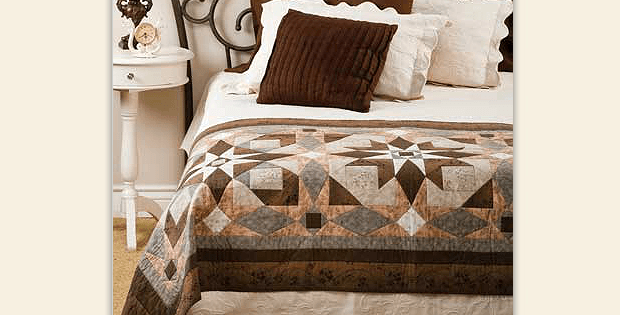 |
Display a Quilt on Your Bed Without All the Work!
Bed runners are a great way to display a quilt on your bed without having to make a full sized quilt. Because they're relatively quick to make you can easily stitch up one for every season.
We love the earthy fabrics in this runner and can imagine it made up in other color combinations as well. The stunning design is especially beautiful in subtle batik fabrics.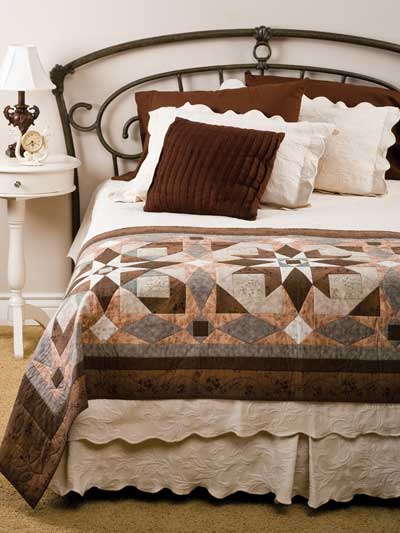 Easily change the look of this bed warmer by using prints. You can even give it a modern look with larger scale vividly colored prints. Or, make it up in 1930's reproduction fabrics to add a touch of nostalgia to any bed.
The finished bed warmer is 91″ x 37 1/2″.