This May be the Perfect Crib Quilt Pattern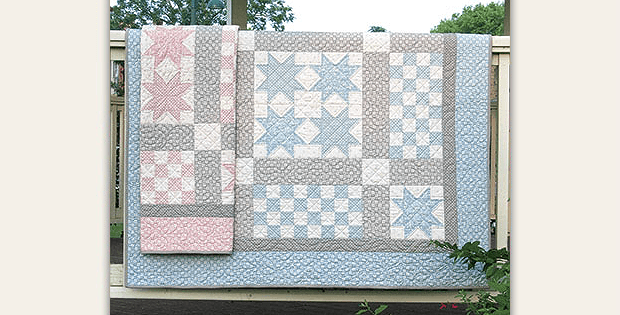 |
An Easy Pattern That Will be Beautiful in Stronger Colors Too!
This beautiful pattern is perfect for a crib quilt that will be cherished by any new mom. Select pink or blue, or create your own color combination to fit the nursery decor. Bold and brights will be just as beautiful made up in this pattern.
The quilt, while designed for cribs, is large enough for a lap quilt. It will be gorgeous in just about any color scheme and fabric style. We can easily imagine it made up in colorful batiks, a combination of 1930s reproduction prints and Civil War fabrics. It will be lovely as a scrap quilt, too.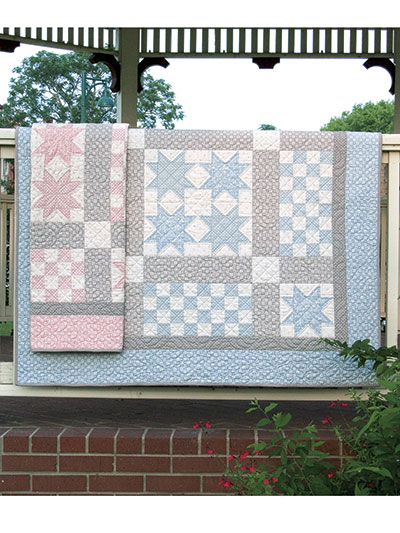 The pattern is an easy one to stitch together, even for beginning quilters, and will sew up quickly. This can easily become your go-to crib quilt pattern.
The finished quilt is 54 1/2″ x 54 1/2″.
Save