This Modified Irish Chain Quilt is so Lovely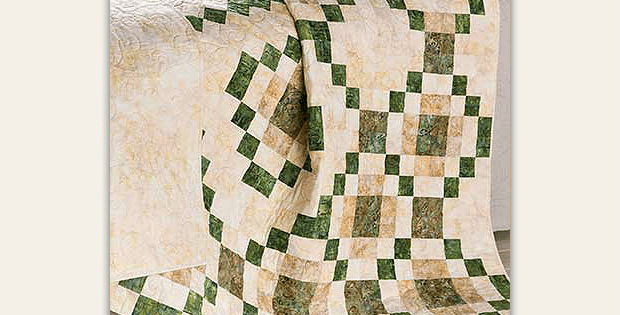 |
Highlight Your Favorite Color for a Quilt That's Uniquely You!
Beautiful greens and tans make this modernized Irish Chain pattern a soothing and peaceful quilt. The richness of batik fabric adds interest while retaining the quilt's serene feel.
Other colors will be wonderful in this quilt, as well. Consider choosing one color to dominate, like the green here, and adding neutrals to round out the color scheme.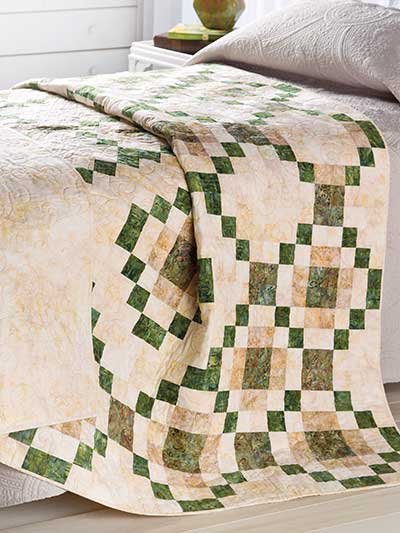 Easy four-patch units make this an easy project to stitch together. Just stay organized and it will come together nicely.
The finished quilt is 64″ x 80″.