This Striking Quilt Only Looks Hard to Make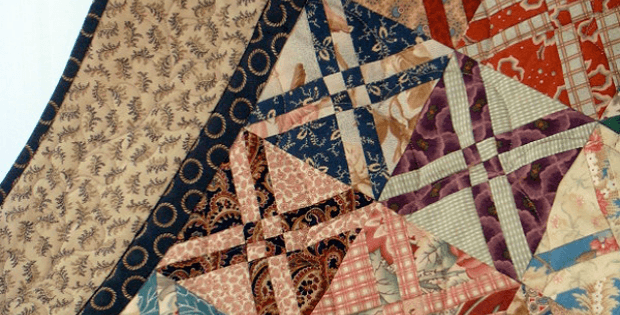 |
Choose Your Favorite Charm Squares For Your Own Beautiful Version!
This stunning quilt is made from a super easy block that looks as though you spent a lot of time on difficult piecing. The block is a breeze to make, thanks to excellent instructions from Anita Grossman Solomon.
Karen Martin made this gorgeous quilt and provides instructions for how she stitched it together from Anita's Arrowhead blocks. Two charms squares are used in each block, and Karen used up some of her ugliest charms leftover from another project.
Select charm squares from your stash, or cut pieces from larger scraps and fabric cuts to make your own version. Give it a scrappy look or coordinate around a color scheme. Whatever fabrics you choose are sure to produce an impressive looking quilt.
Save
Save