This Stunning Quilt is Easier Than it Looks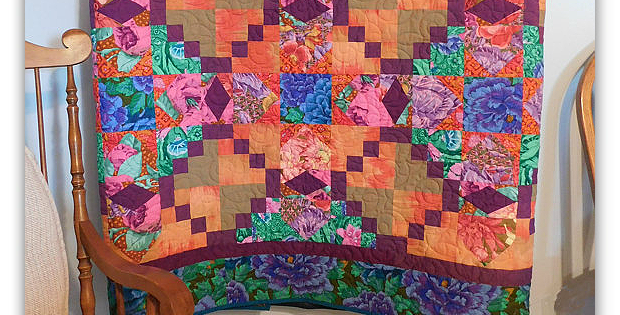 |
Play with Color and Value Placement to Make it Uniquely Yours!
Vividly colored large-scale prints shine in this beautiful quilt. Softly mottled complementary fabrics put the emphasis on the prints for a stunning quilt. The colors make us think of sunsets and warm breezes.
This is such a fun pattern to play with because you can choose where to put the emphasis and change the look of the entire quilt. It's hard to believe that these two examples were made from the same pattern!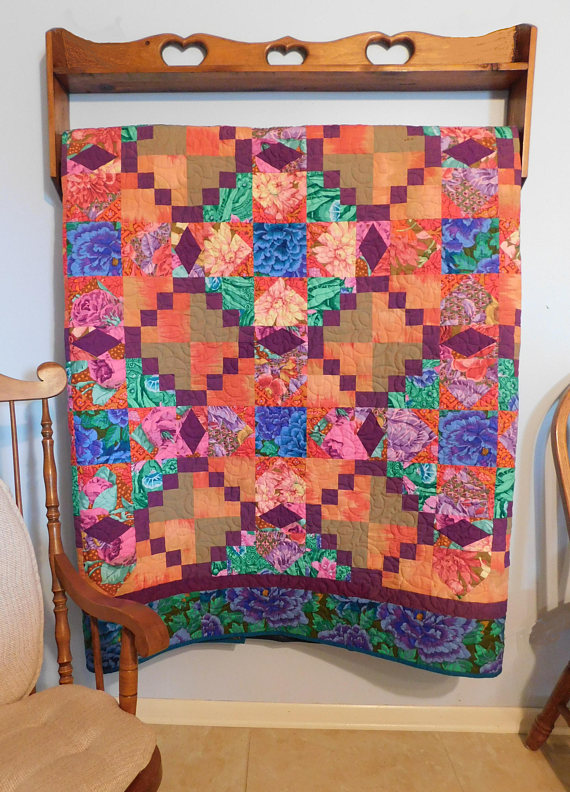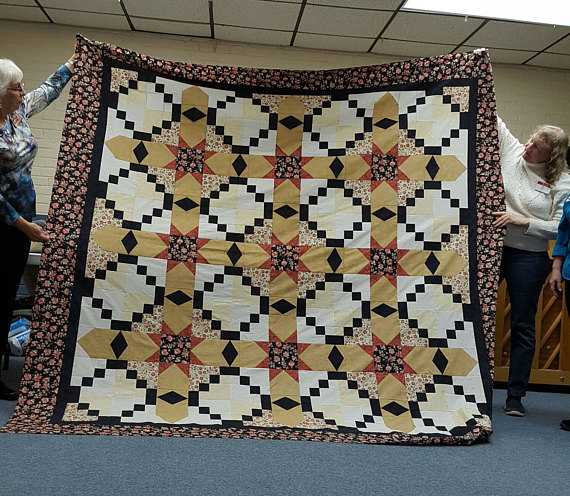 The pattern, from Quilts by Wing Designs, was written for confident beginners but advanced quilters will love it too for the creative design options.
Instructions are included for two sizes:
Throw – 76″ x 76″, using 12″ blocks
Queen – 100″ x 100″, using 16″ blocks
King – approx. 115″ x 115″, can be made by adding on an extra border or two to the Queen size
Save
Save