This Sweet Quilt is Full of Charm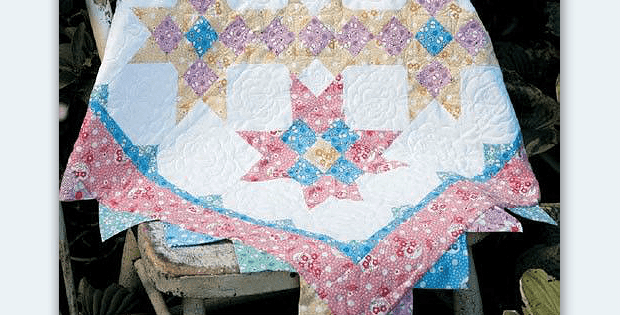 |
Perfect for a Baby Gift or Table Topper!
We love everything about this little quilt. The fabrics, the colors, the interesting design and the oversized prairie point edging all combine to make it special.
Choose soft or bold small print fabrics, or even 30's reproduction prints. Before long you'll have this quilt finished and ready for cuddling or display.
The quilt by designer Diane Nagle is small, 42″ x 42″, making it ideal for a new baby or for draping over your table. It would also be charming draped over the back of the couch or your favorite chair.
Save
Save