Traditional Blues Make a Timeless Beauty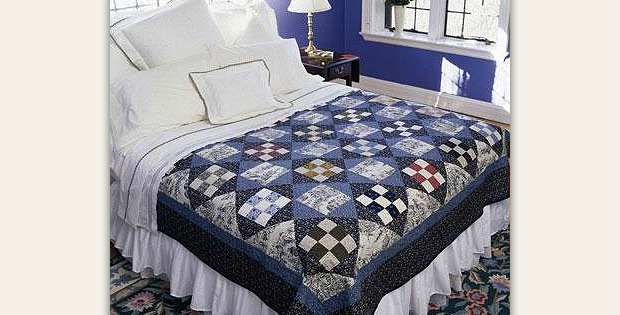 |
Set Classic Blocks with Rich Fabrics for a Quilt to Treasure!
Nine-patch blocks set on point within squares create a timeless quilt you'll treasure for many years to come. A beautiful blue toile sets off the blocks beautifully.
Make each block different to add interest to the quilt. Your stash may already contain enough light and dark fabrics for the 9-patches.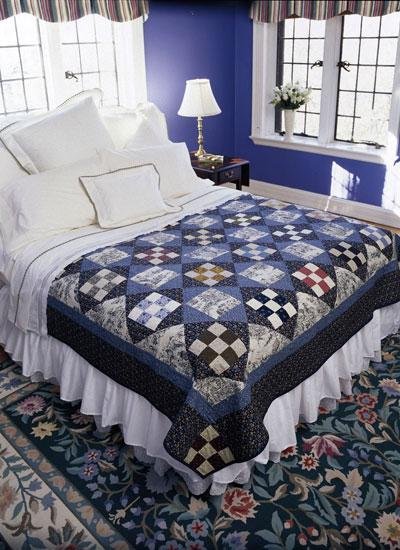 Rich blues give this quilt a classic appeal. Another predominant color will be just as lovely. Choose muted hues for a traditional look. Or go more vivid to give the quilt a modern vibe. This pattern can be interpreted so many ways.
The finished quilt, inspired by a design by Sandy Bonsib, is 79 3/4″ x 92 1/2″.