Turn Scraps Into a Fun Baby Quilt or Table Topper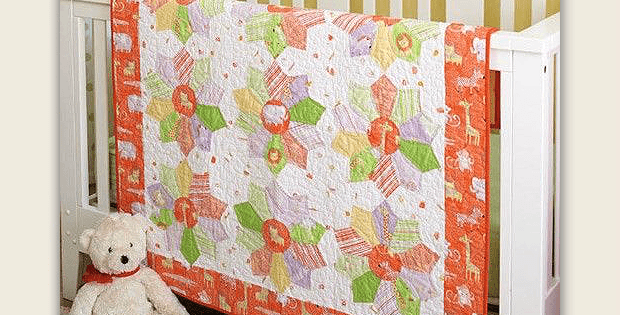 |
This Will Be Gorgeous in 1030s Reproduction Prints, Too!
A cheerful border featuring wild animals turns lovely Dresden Plates into a zoo. This fun quilt is perfect for a new mom and will be well loved by the baby as he or she grows older.
We can easily imagine this beautiful quilt made up in more adult fabrics, too (won't this be perfect in 1930s reproduction prints?). It will be gorgeous draped over your table or hung on your wall. Add more blocks to turn it into a lap or bed quilt.
The quilt, by designer Brandi Frey, is 44″ x 44″ once completed.