Turn Selvages Into Works of Art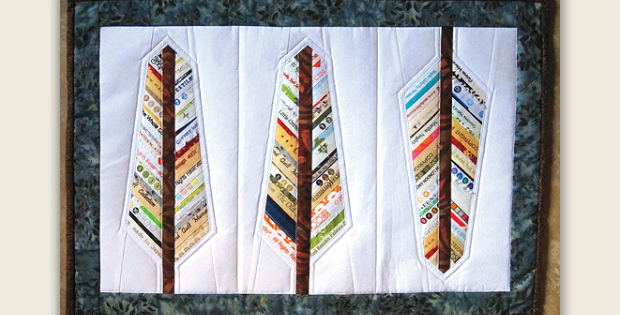 |
Let Your Selvages Suggest the Background and Border!
Feathers made of selvages are so striking in this quilt. Get started with the mini quilt with 3 feathers or make the large one with 20 feathers.
The mini version will be lovely on your wall or table while the larger quilt is sized for a lap or crib. Either one will be lovely in your home and show off your quilt-making skills.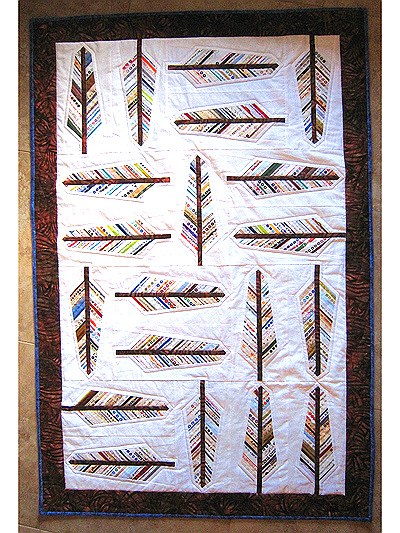 Select a background and border that set off the feathers. If you tend to work in a particular color theme than your selvages will reflect that and suggest a background color.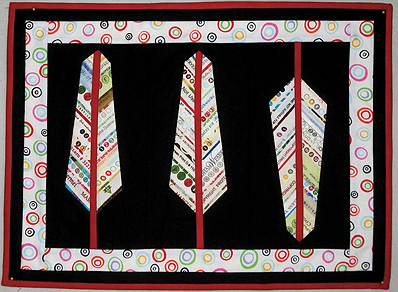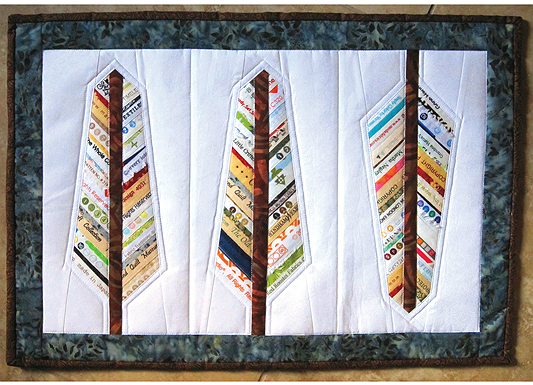 The finished quilts are:
Mini quilt – 18″ x 23″
Large quilt – 38″ x 57″
You can add more feathers for a larger quilt, if you're so inclined. The pattern includes tips for working with selvages.
Save