Update Churn Dash Blocks with Striking Colors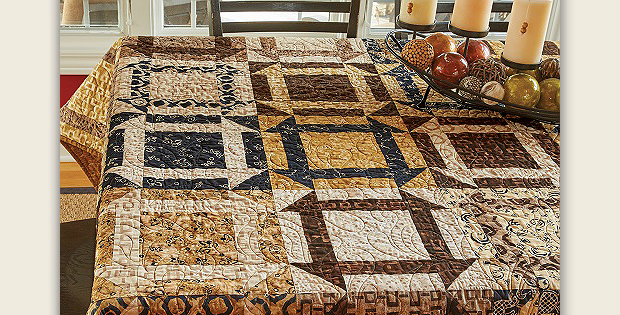 |
This Easy Quilt Will Be Done Before You Know It!
Rich earthy browns and pops of black combine to create a stunning quilt from the traditional Churn Dash block. The updated block takes on a bold new look with these stunning colors.
Other colors will be just as beautiful. Select a wide assortment of varying values in small and medium sized prints. Focus on variations of one predominant color plus one contrast color to unify the quilt.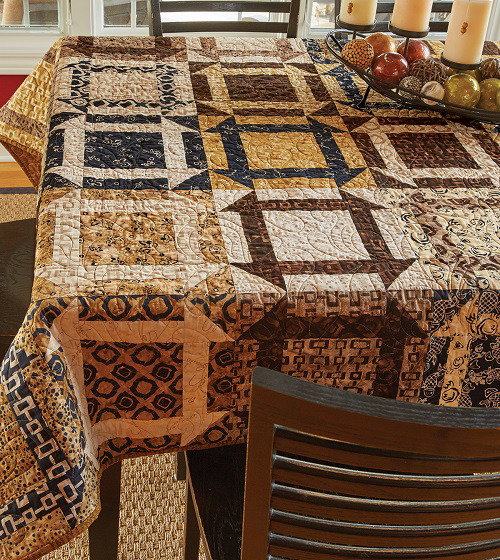 Construction of this quilt couldn't be easier. Half-square triangles and strips stitch together easily to form the blocks. They'll go together quickly for a relatively speedy finish for a quilt of this size.
The finished quilt, designed by Colleen Tauke, is 72″ x 84″.
Save