Use Soft Batik Fabrics in This Easy-Sew Bed-Sized Quilt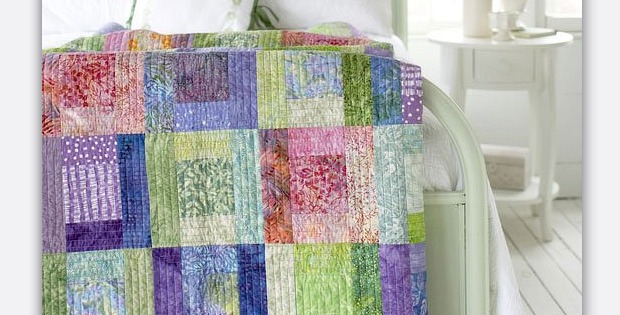 |
Super Simple Cutting and Stitching Make This Quilt Go Together in a Breeze!
Sherbet flavored batik fabrics are stunningly presented in this beautiful quilt. The designer, Tammy Kelly, also included some carefully chosen small prints to coordinate with the batiks.
The blocks are simple straight piecing and there are no borders, so even beginning quilters can finish this quilt in record time.
We love the fabrics and colors chosen by the designer, as they evoke sunny days and warm breezes. However, more deeply colored batik fabrics within a narrow range of value (black to white) would be equally stunning.
The finished bed-sized quilt is 80-1/2″ x 88-1/2″.