Use This Sturdy Book Bag for Just About Anything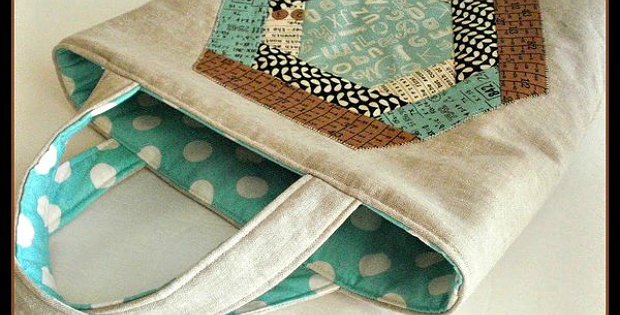 |
It's Sized for Many Uses and May Well Become Your Go-To Bag!
Scrappy hexagons are a delightful finishing touch for the sides of this handy tote bag. The hexies are appliqued in place, making this an easy bag to complete in your favorite colors.
The bag was designed as a book bag but you're sure to find many other uses for it. An inside pocket can be used for your library card or make it the right size for whatever you want to find easily.
A Creative Grids Hexagon Trim Tool was used by the designer to speed construction. Or, create your own hexagon template to use for trimming (you'll need to create or find a hexagon of the right size – Google should be able to help).
The finished tote, from Amy of Amy Made That! , measures about 11″ x 11″ x 4″.
Save
Save