Use Up Scraps in a "Scrappy Star" Quilt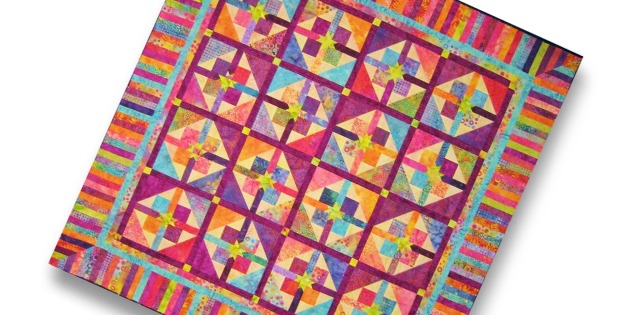 |
Make This Stunning Quilt in Several Sizes – Instructions Included!
Are you looking for a quilting project that will use up some of your favorite scraps? This "Scrappy Star" quilt is just the thing.
The quilt from Ocean Waves Quilting was made primarily with batik fabrics, but we can easily imagine it made into a cheery quilt with whatever scraps you have on hand.
The colors would pop even more if you used white fabric for the triangles surrounding each center square, the turquoise border, and add a white outside border. Here's a mockup showing what that might look like.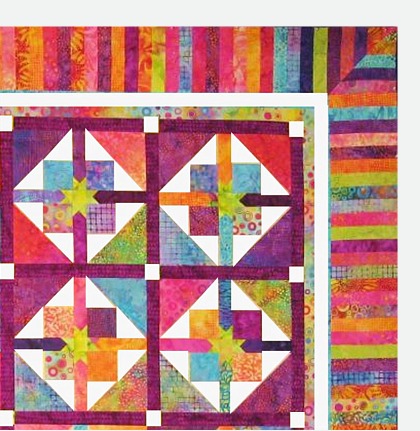 Or, perhaps you have a cozy cold-weather quilt in mind. This pattern lends itself to any theme or season.
The pattern comes with instructions for sizes from 45″ x 45″ to King size. Make a wall hanging, lap quilt or bed sized quilt. A trim-as-you-sew technique guarantees accuracy when piecing the blocks.