Wool Felt Table Runner Can Also be Made with Cotton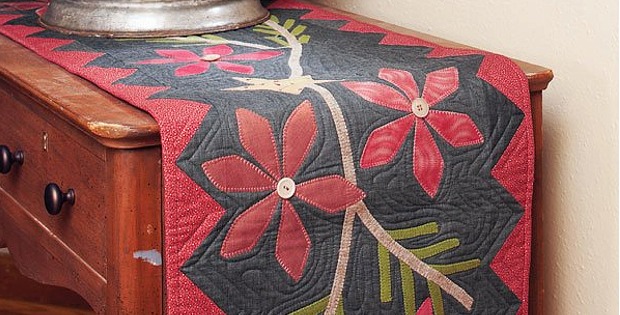 |
Folksy Poinsettia and Pine Table Runner is Sure to Be a Family Favorite!
This stunning quilted table runner is designed to be made with wool felt. But, it could just as easily be made with cotton fabrics.
The applique poinsettia and pine pattern is made using fusible web, making it sew together quickly. The flying geese border adds a festive touch.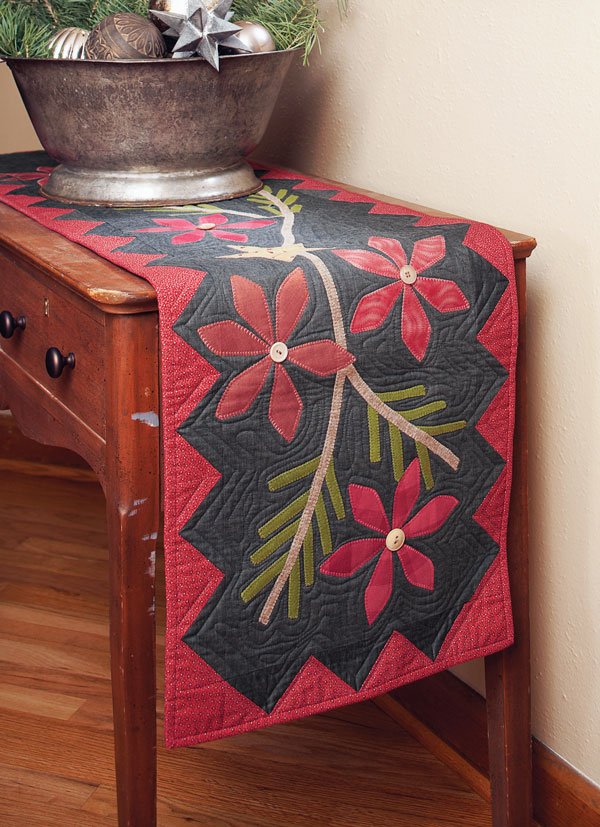 Finish the applique edges with a machine buttonhole stitch. The designer, Tammy Johnson, prefers to do that after layering so it's quilted in the same step.
The finished quilt, from AllPeopleQuilt, is 56-1⁄2″ × 16-1⁄2″.