You'll Find Many Uses for These Reversible Bowls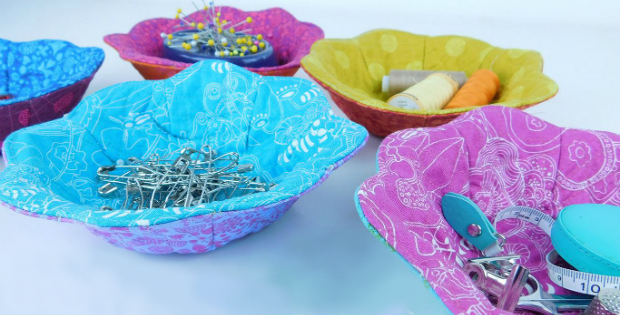 |
Select Two Pretty Fabrics for Each Bowl!
Make up one or more fabric trinket bowls for organizing little bits of this and that. They'll be handy in the sewing room and elsewhere around the house.
For each bowl, select two complementary 10″ layer cake squares and choose one to showcase on the inside. You can easily flip them inside out for a change of pace.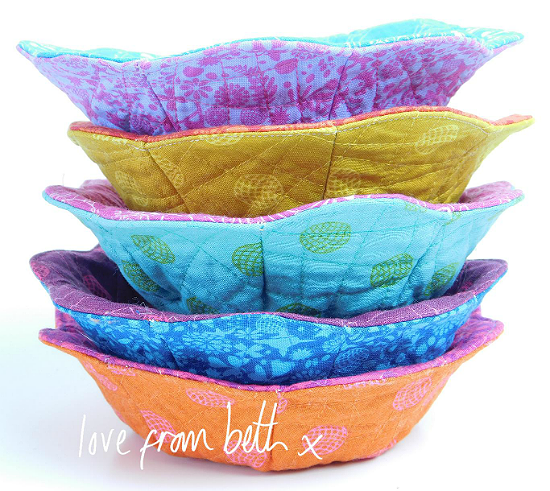 They make wonderful gifts, too, so once you have enough for you, make others to give. They're quick and easy to make so you can have several done in just a few hours.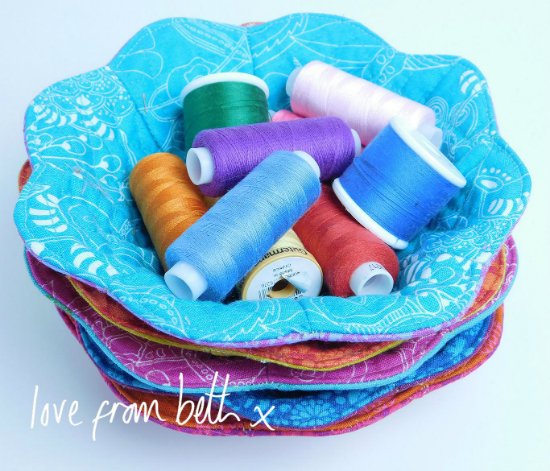 The size of these little bowls from Love From Beth is not specified in the description. However, you can see from the photos that they're just the right size for jewelry, loose change and sewing room odds and ends.
Save