A Beautiful Runner from a Pretty Block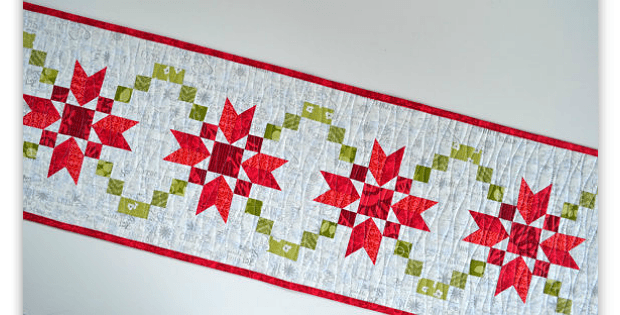 |
Make a Runner, Topper or Quilt in Your Favorite Colors!
The Stepping Stones quilt block makes a beautiful runner for the holidays or for any time of the year. Christmas colors seem like a row of poinsettias when stitched end to end. It will be lovely in other colors as well.
The block also makes a gorgeous quilt. Or, stitch 4 or 9 blocks together for a table topper. Whatever you decide to make from this block, choose your favorite fabrics for a topper or quilt that can be used all year long. Or, select colors for a specific season.
The pattern is for making the Stepping Stones quilt block. It's made from simple piecing and finishes at 10″ x 10″.
To make the runner, construct enough blocks to create the length you want. Stitch them together end to end, layer, quilt and bind.
Save
Save
Save