A Limited Palette Creates a Stunning Quilt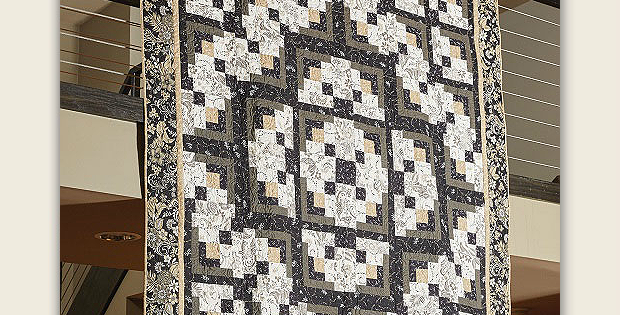 |
Modified Log Cabin Blocks Simplify Construction!
This gorgeous quilt incorporates the look of a Log Cabin quilt with the elegance of black and tan coloring. It's simply stunning, made even more so by the beautifully patterned fabrics.
Of course, it will be lovely in just about any color combination. Stick with a limited palette for the greatest impact. Or, go full on scrappy for a very charming version.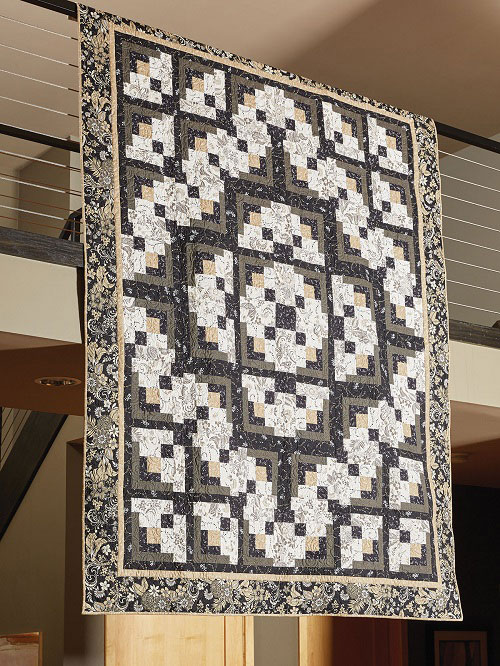 The modified Log Cabin blocks are made with strip piecing. That simplifies construction while increasing accuracy. It also allows for blocks that have a bit of a twist, making the overall design even more interesting.
The pattern, from designer Toby Lischko, is for a 72″ x 92″ quilt.
Save
Save