A Memory Quilt Made From Ties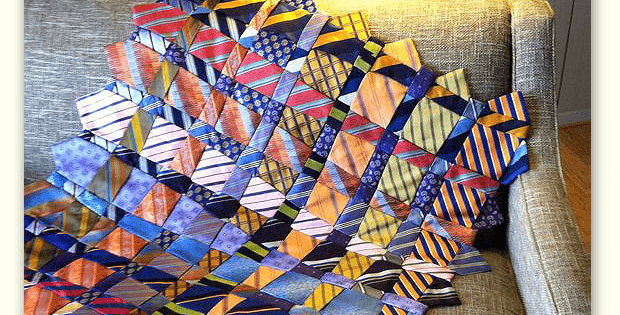 |
A Super Simple Quilt to Make!
This memory quilt is made of woven neckties and will be perfect for showcasing the favorite ties of that man in your life. It will be a great gift for Father's Day, his Birthday or at Christmas.
It's also a wonderful way to honor the memory of your Dad, Grandfather or another favorite man who has moved on.
Tie Quilt by Grantham Lynn.
 A version by Renay Martin shows how the quilt is put together. The ties are woven together and hand stitched in place. Here's a picture of the back before it was lined.
She used 56 ties to create a 35″ x 45″ quilt and lined it with silk (there doesn't appear to be any batting).