Big-Stitch Hand Quilting Makes This Pillow Special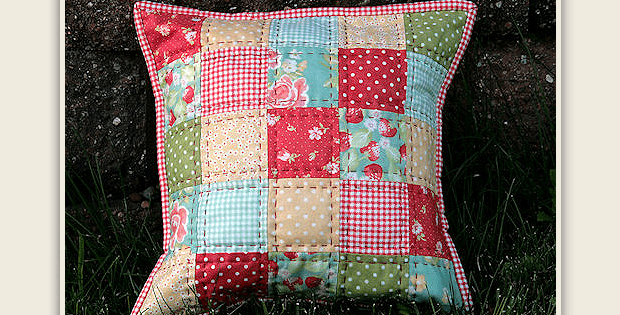 |
Accent Yours With Stitches in a Color to Complement the Fabrics You Choose!
This pretty little pillow is the perfect project for trying your hand at big-stitch hand quilting with Perle Cotton (if you haven't already!). Simple patchwork is made into something special with big colorful quilting stitches.
Many pillow covers are turned, rather than having a binding like this one does. We love how the binding adds a beautiful finishing touch. In some ways it makes construction easier, too.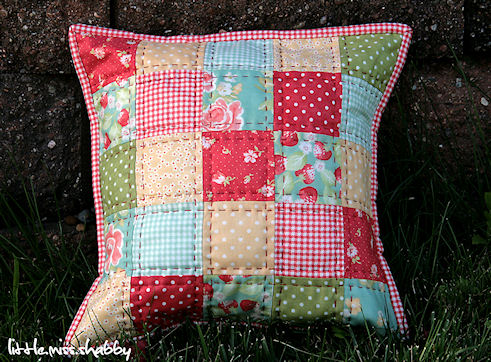 The pillow top is made from 3″ fabric squares. You may already have a nice selection of scraps and such in your stash to choose from.
Once completed it fits a 12″ pillow form.
The tutorial, from Corey at Coriander Quilts, walks you through all the steps.
You may also find this tutorial about quilting with Perle Cotton helpful.
Save