Black Makes the Colors Pop in This Striking Quilt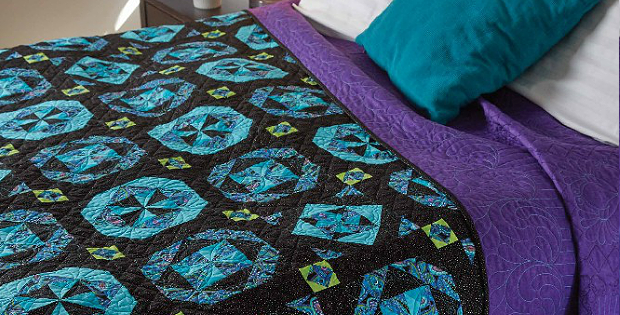 |
Mix Your Favorite Colors with Black for a Wonderfully Unique Quilt!
One simple block with three different color placements creates this stunning quilt. The sashing and pieced cornerstones add to the complexity of the overall design.
The primary blue and accent green are echoed in the beautiful border print, as well as in a matching print used in the blocks. You may want to do the same, selecting those two prints first to base your color selection on.
It's easy to imagine this made up in another two-color combination with black. Or, you might change the black to a complementary color for a softer effect. Give the quilt any personality you want simply through color selection.
The finished quilt, designed by Angie Milligan, is 97″ x 117″.
Save