Brighten Your Table with Cheerful Sunflowers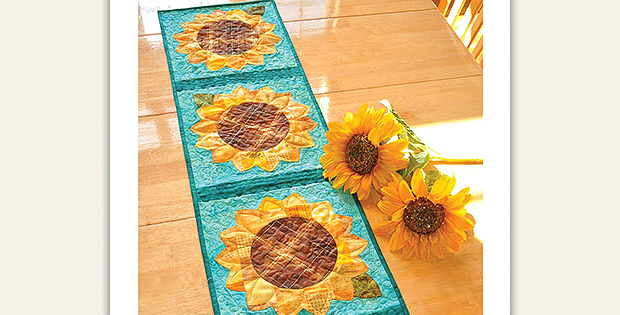 |
Patchwork Gives Them a Homey Feel!
One of our favorite sights of summer and fall are cheerful sunflowers against a brilliant blue sky. This charming runner captures their beauty perfectly.
Patchwork and simple applique make this an easy project and one you'll enjoy displaying for years to come. It's also a lovely housewarming gift for a friend or neighbor.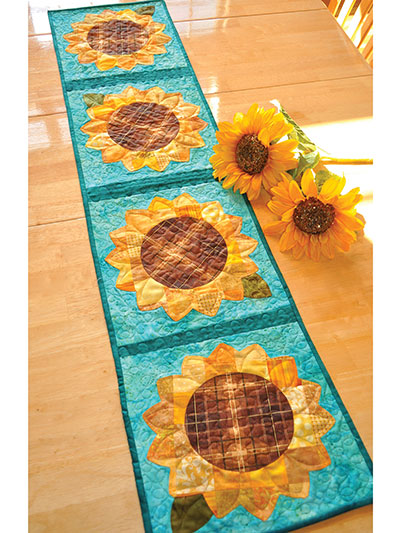 You may find you already have everything you need for a sunny runner in your stash. Or, start fresh with yardage and pre-cuts for your special rendition.
The finished runner is 12 1/2″ x 53″.
Save