Crazy Quilt Blocks Make a Lovely Runner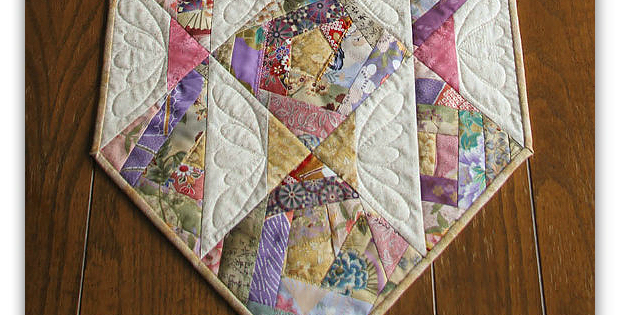 |
It Will be Beautiful in Colors for Any Season!
Every colorful diamond and triangle in this pretty runner is a crazy quilt block. This unexpected twist on an already lovely design adds complexity and interest to the finished runner.
Choose fabrics that are close in value and that work well together for the crazy quilt blocks. Offset them with a neutral background and strips in two colors to unify the runner, like the pink and gold here.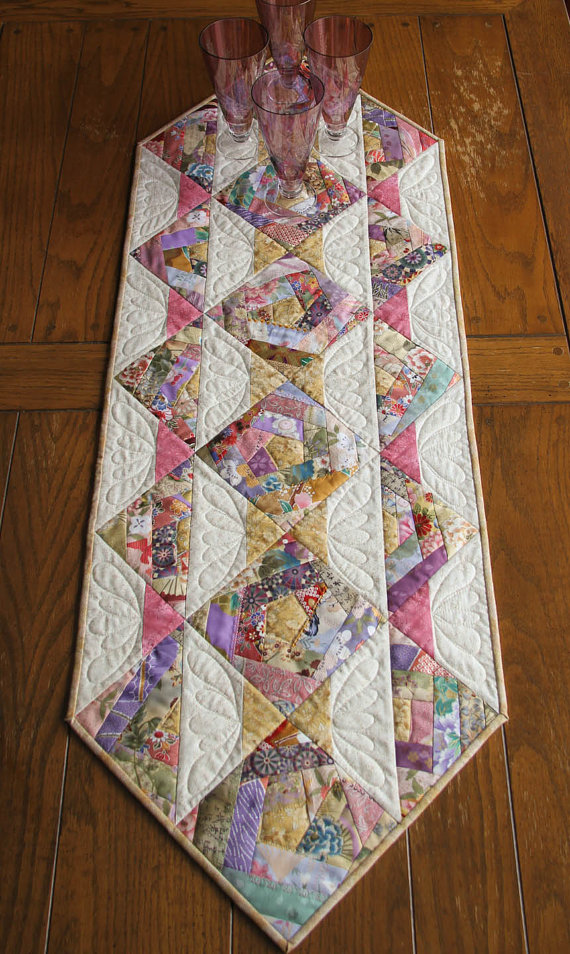 The runner is fairly simple to make and will be stunning once you're done. While we think of crazy quilts as having lots of embellishments, this runner doesn't need anything extra to make a lovely presentation.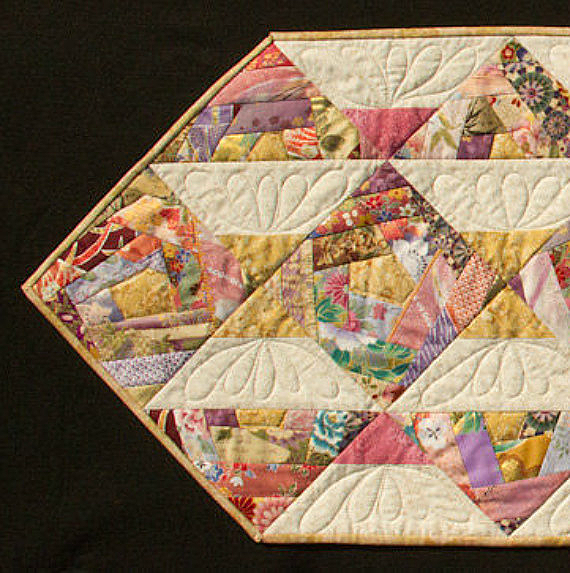 The pattern, from Vermont Quilt Design, produces a 17″ x 51″ runner.
Save