Maple Leaf Blocks Turn Into Stars in This Quilt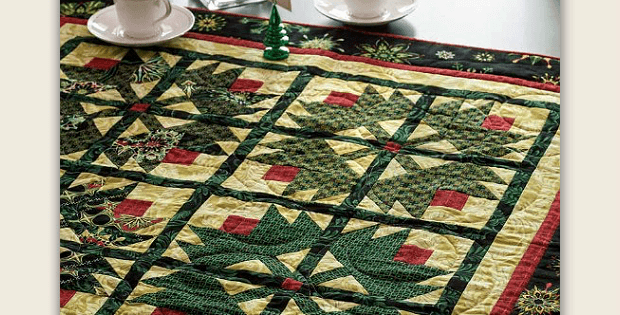 |
Makes a Lovely Spring Flower Quilt, Too!
This beautiful quilt will be a lovely addition to your holiday decor. Festive holiday fabrics and careful color placement turn Maple Leaf blocks into radiant stars (or wreaths!). 
It will be beautiful on your table or hung on a wall, showing off your quilting skills. While it looks complex, it's made with simple piecing. As with any quilting project, accurate cutting and stitching will give you the best results.
Look closely at the design and notice how a change of colors and values can make the stars look like bunches of flowers. Spring and summer fabrics will make this a lovely topper for the warm weather months. Or, make it up in fabrics that match your decor and use it all year long.
The finished quilt, by designer Wendy Sheppard, is 38 1/4″ x 38 1/4″.
Save